A new dream for a 19-year-old who has brought football to children around the world
Mr. Kaito Takaoka, who has been introduced on MY FOOTBALL KIT's SNS and travels around the world to bring soccer to children, has returned to Japan after completing a four-month trip, so we visited his hometown in Hyogo Prefecture.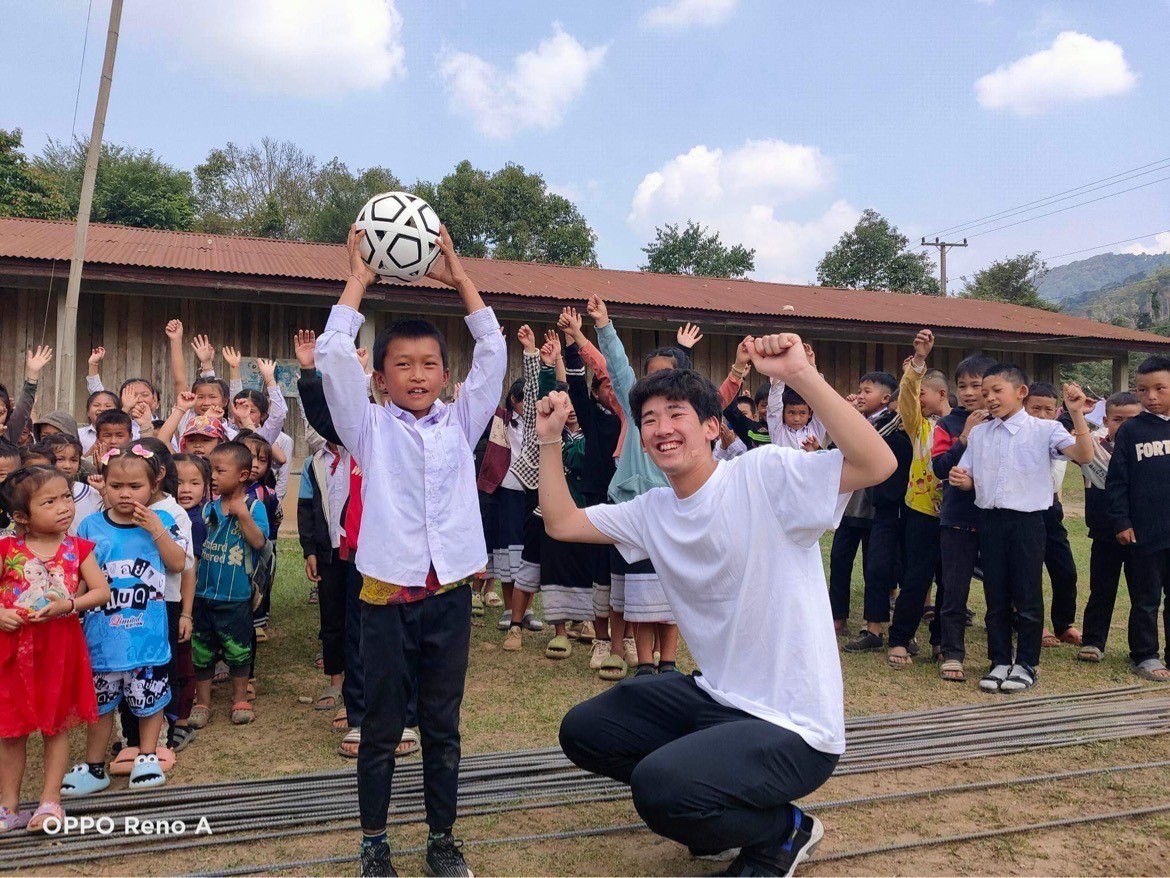 Memories of when I met Mr. Kaido Takaoka


I met him during an online meeting. His passion for what he wants to do in the future came through in his presentation, even through the screen, and I was surprised and eager to support him as he explained his future dreams using PowerPoint.
As you can see on social media, he was a high school player who represented Hyogo Prefecture in the winter high school soccer championships and participated in the national tournament. I was surprised to see that he decided to not continue playing soccer, but to travel the world and share his experience of growing up through soccer with children around the world, a concept that overlaps with MY FOOTBALL KIT.
He also purchased a MY FOOTBALL KIT to support his trip around the world, which was financed through crowdfunding.
▼You can read about the trip on Mr. Kaito's blog, where he writes about his thoughts and feelings in each country. Please read it. (Japanese)
https://note.com/nanasinio_a


He kept in touch with molten throughout the trip, sharing how he felt and how the children he helped were doing.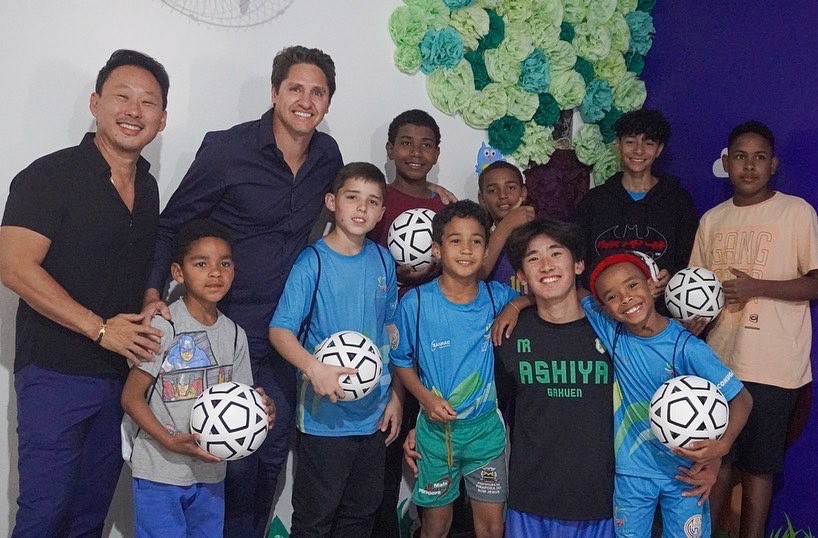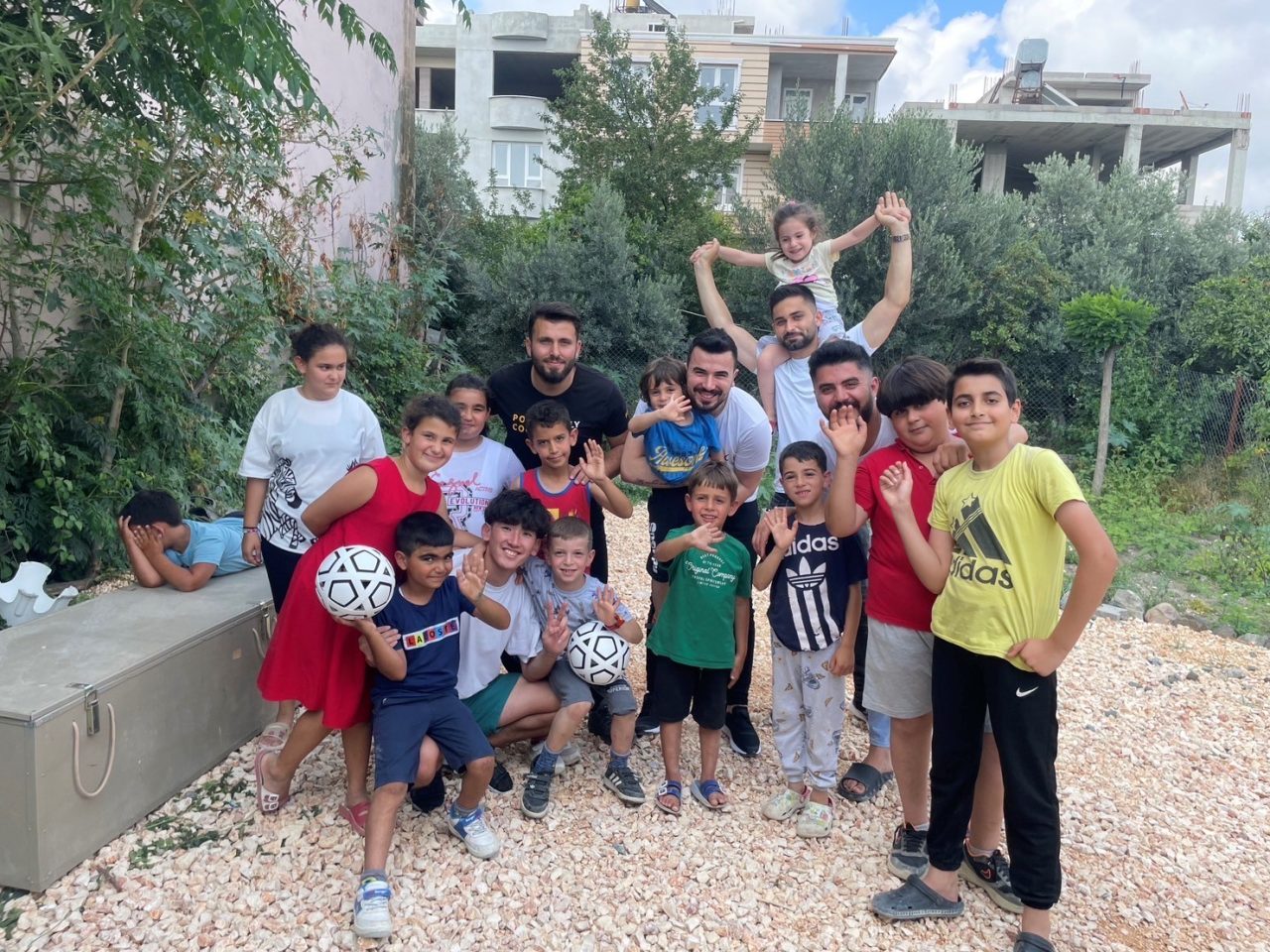 What Kaito experienced
We met with him in person to hear all about what he had been up to on this four-month journey.

At first I did not understand, but as I delivered MY FOOTBALL KIT, my way of thinking about the children who receive support changed.
From my previous experience and knowledge, I had a preconceived notion that the children in that environment were unhappy because they were poor, but that was not true. They are poor, but not unhappy.
I thought that their smiling and serious faces while assembling MY FOOTBALL KIT or playing soccer were not unhappy. But I began to think that maybe it is the environment that matters.
In the backcountry of Laos, there is a certain amount of work to do. Children in Cambodia have also given up on becoming soccer players.
For me personally, the best thing I can remember is working hard to achieve my goal. I got injured in my first year of high school, and my classmates around me were called up to games in the higher grades and involved in official games.
Even with such impatience, the best memories are the times I have spent working straight toward my own goals.
I wanted the children I got to know on the trip to experience this kind of experience.
The experience of solving his goal and the presence of his friends are what keeps him going.
 "Want to build a school" is becoming his next goal through the trip.
We think this is the result of having delivered a trigger but also considering their continued growth afterwards.
Kaito's New Goals
Finally, through his journey, Kaito's goals begin to take shape.
'I want to become a soccer player again, a professional soccer player.'
Toward the end of his trip, he had many opportunities to watch real soccer games and felt uncomfortable sitting in the stands, and honestly, "I want to stand on the pitch,
I want to stand on the pitch. I want to be a professional soccer player and make a name for myself. I want to be a professional soccer player and become famous," he said.
Becoming a soccer player is not a "dream," but a "goal" to become a soccer player.
When we are children, we all think of the career we want to become as a dream, and as we grow up, our "dream" becomes our "goal.
When we asked him again about his dream, he replied, "My dream is to become famous as a soccer player,
My dream is to become famous as a soccer player and to be involved with children while being a soccer player. I want to be influential and provide support for them."
MY FOOTBALL KIT will be there to support him in realizing his dream of "building a school" while he is still an active soccer player.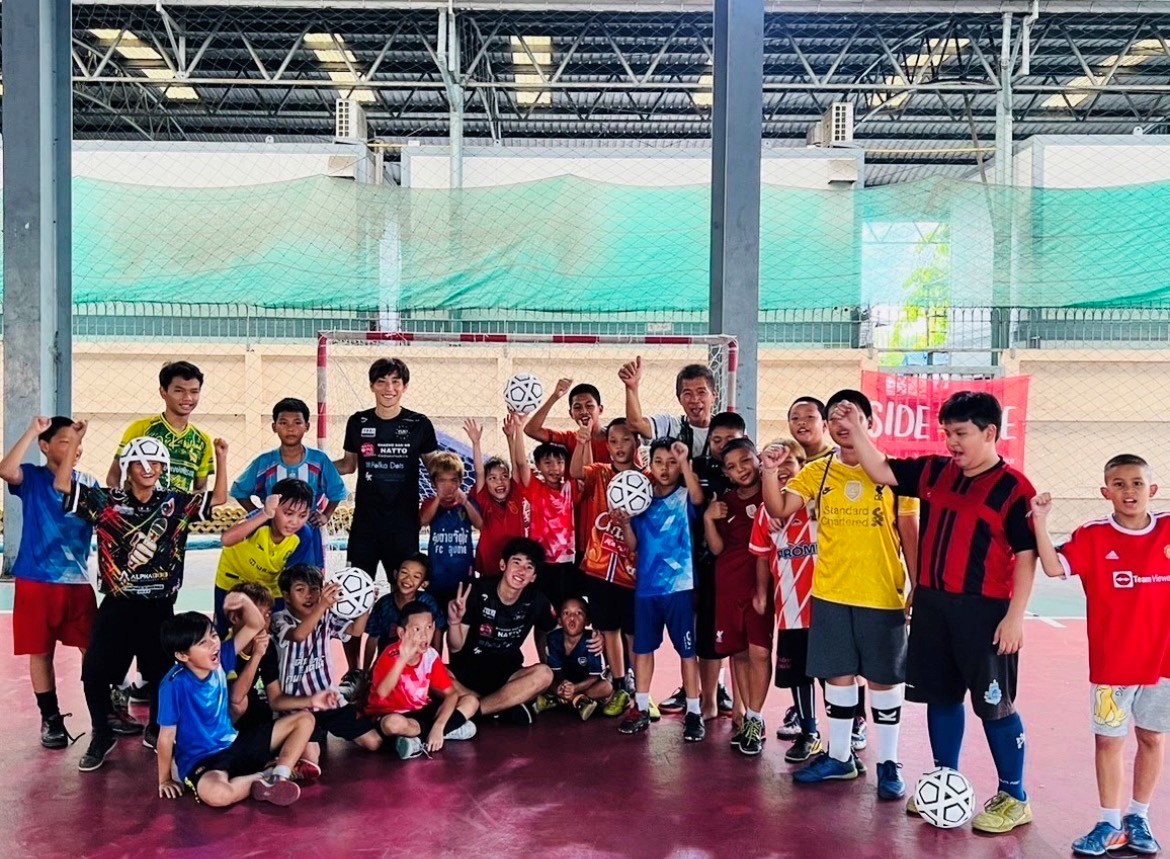 ▼Kaito Takaoka Instagram
https://instagram.com/t_hayato2484?igshid=MzRlODBiNWFlZA==